Summer Suleiman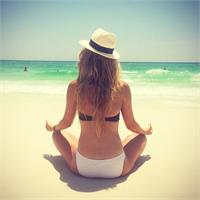 Summer has trained in mindfulness meditation through the Art of Living foundation. She has also trained in the Transcendental Meditation (TM) technique, and is on the path to being certified to teach TM.
Summer Suleiman instructs the following:
Join us for an introductory mindfulness meditation course at Higher Power. We will introduce the proper posture for seated meditation, followed by ten minutes of a deep breathing technique that helps rid your body of harmful toxins and help you settle into your practice. During this class, you will be guided through twenty minutes of guided meditation.You will leave feeling centered, grounded and focused.