McKensie Kirchner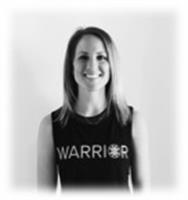 McKensie Kirchner instructs the following:
This class adds suspension training (TRX) with our popular 30-minute EPIC class. All-levels Welcome!

E.P.I.C. (Efficient/Power/Interval/Circuits) training system combines interval training concepts with full-body strengthening techniques in a time efficient format. E.P.I.C. is a high-intensity group training that gives you the most efficient workout in 30 minutes. This workout is for all skill levels and will help you build strength, cardiovascular endurance, flexibility, balance, core stabilization, gain lean muscle, and stay safe in your daily routine.