Miss Awesome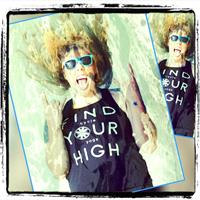 Miss Awesome instructs the following:
Performance Cycle is an hour long class designed to promote endurance and gain a better understanding of bike mechanics and metrics.




This class adds suspension training (TRX) with our popular 30-minute EPIC class. All-levels Welcome!

E.P.I.C. (Efficient/Power/Interval/Circuits) training system combines interval training concepts with full-body strengthening techniques in a time efficient format. E.P.I.C. is a high-intensity group training that gives you the most efficient workout in 30 minutes. This workout is for all skill levels and will help you build strength, cardiovascular endurance, flexibility, balance, core stabilization, gain lean muscle, and stay safe in your daily routine.




Higher1 is a 45 minute high-energy cycling experience with fun music, positive reinforcement, and a great way to get that quick sweat, on our state of the art bikes. This class is for all levels.

*ADVISORY - from time to time, our instructors will use certain songs that may contain explicit language. Please consult the front desk before the class to inquire further.




Take your TRX workout, add some functional fitness toys (Bosu, Kettle & Sand Bells, Jump Rope, etc...) and bring them all together for the ultimate full-body and core workout. All levels are welcome!