Higher 45 (Cycling)
Higher1 is a 45 minute high-energy cycling experience with fun music, positive reinforcement, and a great way to get that quick sweat, on our state of the art bikes. This class is for all levels.
*ADVISORY - from time to time, our instructors will use certain songs that may contain explicit language. Please consult the front desk before the class to inquire further.
PLEASE NOTE - We have a limited supply of complimentary cycling shoes in each size and are distributed on a first-come basis.
This class is taught by:
Shani
White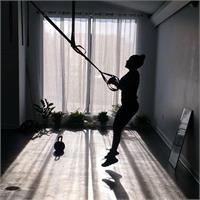 Sarah
Balyeat
Brooke
Baker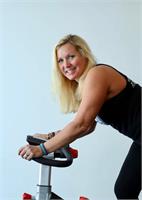 Gracie
Evans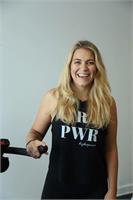 Miss Awesome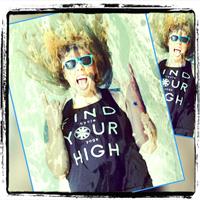 Sam
Marrone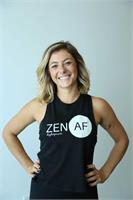 "Everything you need is inside. Just let it on out."
Hailing from sunny South Florida with a dance background, Sam began life in New Orleans in 2007. This lucky libra's business and law school degree programs took her around the country and world where she first explored cycling in Los Angeles and beyond. During her first summer legal internship in Venice, she sent her mom her acceptance letter into a cycling audition program. While quitting law school to be on the bike full-time seemed far more appealing, Sam decided to put off her cycling instructor dreams to finish law school. She leaped at the first opportunity as a young attorney to get on that front bike. Sam adds choreography to the beat of the music, leaving you ready to show off on the dance floor. Get ready to get lost in the music, dig deep and sprint it out of the saddle to a sweaty and sexy blend of house, hip-hop and classic tunes mixed with a few emotional and inspirational melodies. When she isn't in the cycling studio, Sam is practicing yoga (currently in yoga teaching training), enjoying New Orleans delicious dines or cooking, helping out with her Mardi Gras krewe - Krewe de Lune or the New Orleans Burning Man Community or enjoying a healthy dose of outdoors (with Huey P. Marrone her pup of course). So, stay open, stay curious and get ready to ride to the rhythm.
Lauren
Prejeant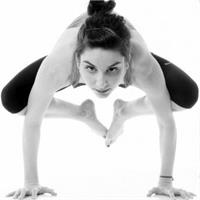 Rebecca
Lawler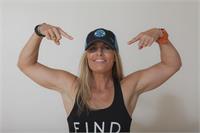 Rebecca Lawler is from McComb, Mississippi. As a Junior Tennis player Rebecca was a high school All American and earned a full scholarship in tennis to the University of Mississippi. As an elite athlete, she became a USPTA Pro 1 Elite Professional. However, in 2011, a crippling shoulder injury ended her tennis career and Rebecca discovered her love of indoor cycling and began teaching at Body Cycle Studio in Philadelphia, Pennsylvania. Rebecca found an ability to touch the lives of others through her adversity, using the music in her classes to impact and inspire riders to overcome the setbacks of life they will face every day. Rebecca felt the NOLA love as she recovered from her shoulder injury with family in New Orleans and she and her husband Chad are eager to give back to the community they love.
Heather
Breerwood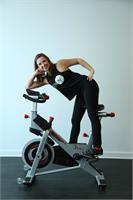 Heather is a Georgia native and recent MBA grad who came to New Orleans twelve years ago. Heather discovered cycling when trying to lose weight for her wedding and never looked back. When she's not cycling, her favorite ways to sweat are yoga, TRX, and running with her dog on the lakefront. Heather will change the world by helping others unlock their potential inside and outside of the studio.
Gabriel
Aguilera
Whitney
Mitchell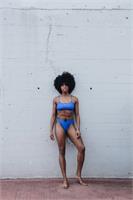 Whitney, a Staten Island, New York native, is a former LSU Track & Field Tiger. Having spent more than 10 years as a mid-distance runner, Whitney has transition to long distance road races and maintains her aerobic capacity on the higherpower cycle bikes. Whitney is inspired to create equity and access to premiere forms of fitness - allowing clients to find joy, purpose and intention in their exercise while feeling apart of a warm, welcoming community. Whitney's class is high energy and has a special love for resistance and hill climbing.
Jacki
Lear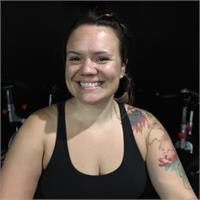 Upcoming classes:
Saturday, Dec 15
8:00 am - 8:45 am
with
Shani
White
Saturday, Dec 15
9:00 am - 9:45 am
with
Sarah
Balyeat
Sunday, Dec 16
9:30 am - 10:15 am
with
Brooke
Baker
Sunday, Dec 16
10:00 am - 10:45 am
with
Shani
White
Monday, Dec 17
6:00 am - 6:45 am
with
Gracie
Evans
Monday, Dec 17
9:30 am - 10:15 am
with
Miss Awesome
Monday, Dec 17
5:30 pm - 6:15 pm
with
Brooke
Baker
Monday, Dec 17
5:45 pm - 6:30 pm
with
Sam
Marrone
Tuesday, Dec 18
6:00 am - 6:45 am
with
Lauren
Prejeant
Tuesday, Dec 18
6:30 am - 7:15 am
with
Rebecca
Lawler
Tuesday, Dec 18
9:30 am - 10:15 am
with
Gracie
Evans
Tuesday, Dec 18
5:30 pm - 6:15 pm
with
Brooke
Baker
Tuesday, Dec 18
5:30 pm - 6:15 pm
with
Shani
White
Tuesday, Dec 18
6:30 pm - 7:15 pm
with
Heather
Breerwood
Wednesday, Dec 19
6:30 am - 7:15 am
with
Gracie
Evans
Wednesday, Dec 19
9:00 am - 9:45 am
with
Gabriel
Aguilera
Wednesday, Dec 19
9:30 am - 10:15 am
with
Brooke
Baker
Wednesday, Dec 19
6:00 pm - 6:45 pm
with
Whitney
Mitchell
Wednesday, Dec 19
6:30 pm - 7:15 pm
with
Heather
Breerwood
Thursday, Dec 20
6:00 am - 6:45 am
with
Jacki
Lear