YAThletic Yoga
No, we don't do crow on the bike, but what owner, Mark Berger, likes the most in his life is balance. Mark was a competitive triathlete, runner, and weight lifter for many years. 8 years ago, he found yoga to complement his vigorous routine. Now, he is a yoga teacher and wants to show the world why yoga is great for everyone, especially the New Orleans athlete!
YAThletic Yoga- finding strength, stamina, and stability with a flow that will bring out the athlete in all of us. No matter what the sport is, these routines will help you improve performance, recover faster, and keep you injury free by integrating breath, power, and flexibility.
Being a New Orleanian we find balance of social life, delicious food, and our health & wellness. This class will also have some jammin' beats and an inspirational message that will bring a full mind/body experience to start your week.
Join Mark at 6:30 pm every Monday for this BADASS class. All levels welcomed.
This class is taught by:
Barrett
Thrasher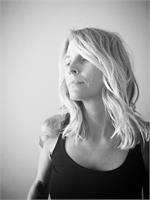 Barrett Thrasher is an Alabama native (Roll Tide) married to a south Louisiana boy and is thrilled to call New Orleans home.
When Barrett started practicing yoga she had come off of a marathon running season with a severe knee injury. She thought, 'yoga can't be for me, I am too inflexible' and frankly she thought yoga looked boring.
However, through a daily practice Barrett rehabbed her knee, she found a deeper sense of strength and abroader range of motion, but more importantly she learned how to move with integrity in her body which prevents injuries in her other activities and sports. Barrett fell in love with the science and physiology of asana.
Barrett teaches alignment based classes with roots in the Anusara and Iyengar traditions with a focus on intelligent cueing that helps people find their edge and their fullest expression of a pose.
She continues to further her education with her teachers, peers and her practice but prefers to let her teaching speak for itself.
Mark
Berger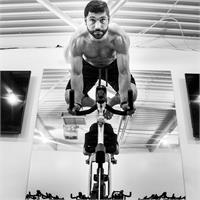 Cycling, Yoga, and TRX Instructor-extraordinaire! Mark Berger is a New Orleans native, attended LSU, and has been in the fitness industry for the past 8 years. Mark is an investor in Varsity Sports, has a running, triathlon, and fitness business called NOLAmultisport, puts on a few races in New Orleans, President of the biggest running club in the city called Happy's Running Club NOLA, and has raised lots of money through fitness with his charity RunLife Foundation. Mark is also the running and fitness national ambassador from New Orleans for lululemon. Mark has participated in over 100 endurance events including Marathons, Ironmans, and fitness competitions all over the country. He has trained collegiate and professional athletes to perform at their highest levels and has been in the news and online media for his contributions to the athletic world.
Baye
Tilson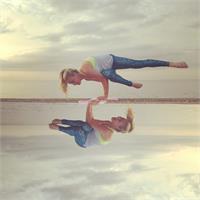 Karina
Pivik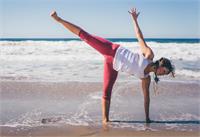 Karina began her yoga career in Bali, Indonesia. She spent 2 months submerged in authentic yoga culture and training before returning stateside with purpose and direction. She continues her education under Shiva Rea in Venice Beach California. Her classes are movement based, you can expect to challenge yourself, break a sweat and leave with a smile. Karina believes yoga is for everyone and provides ample modifications for all levels. 500RYT